Master of the 7 Swars is finally here!
Expeience an immersive pop-up book that takes you on a magical journey through the world of Indian classical music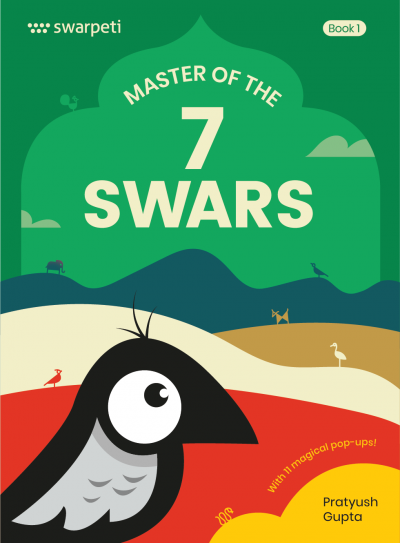 See the 7 swars come to life
Legend says that the 7 swars (musical notes) have come from the voices of 7 animals, and each embodies a unique colour and emotion. Illuminate the pop-ups with a flashlight to uncover the secrets of each swar.

Make music and embark on epic quests
The book is interspersed with activities to help you understand the intricacies of Indian music. Play and create music with the swar-tarang app. You could also add stickers to any musical instrument to make it part of the story.
Do you have what it takes to master the 7 swars?
"[Swarpeti] helps children experience Indian classical music in all its spectacular variety and textures."
Soumya Rajaram, Bangalore Mirror
"In a growing toneless world some notes of sheer joy. Innovation is alive and well right here."
"Mind blowing offering from the well of creativity that is Pratyush Gupta. If music has ever touched you, this will resonate."
"The book brings in so many interactive elements together while being lo-fi and traditional. Such a rarity in an age of e-books and ipads."
Indian classical music is often considered complex, boring and meant-for-grownups. Swarpeti breaks this perception and provides a gateway into the magical and colourful world of Hindustani music through a blend of stories, sounds, pop-ups and shadow theatre.
Book one of Swarpeti flies alongside a crow named Kaga, who wishes to sing like Tansen – the great Indian musician. The book bursts into colour, taking the reader through the story and engaging them in a string of activities to help Kaga achieve her dream.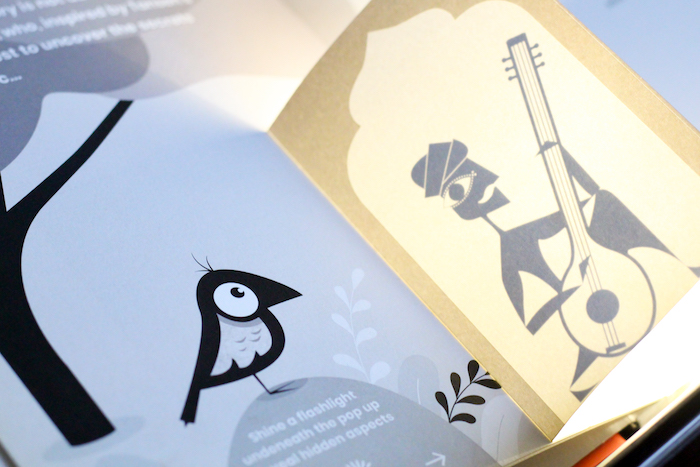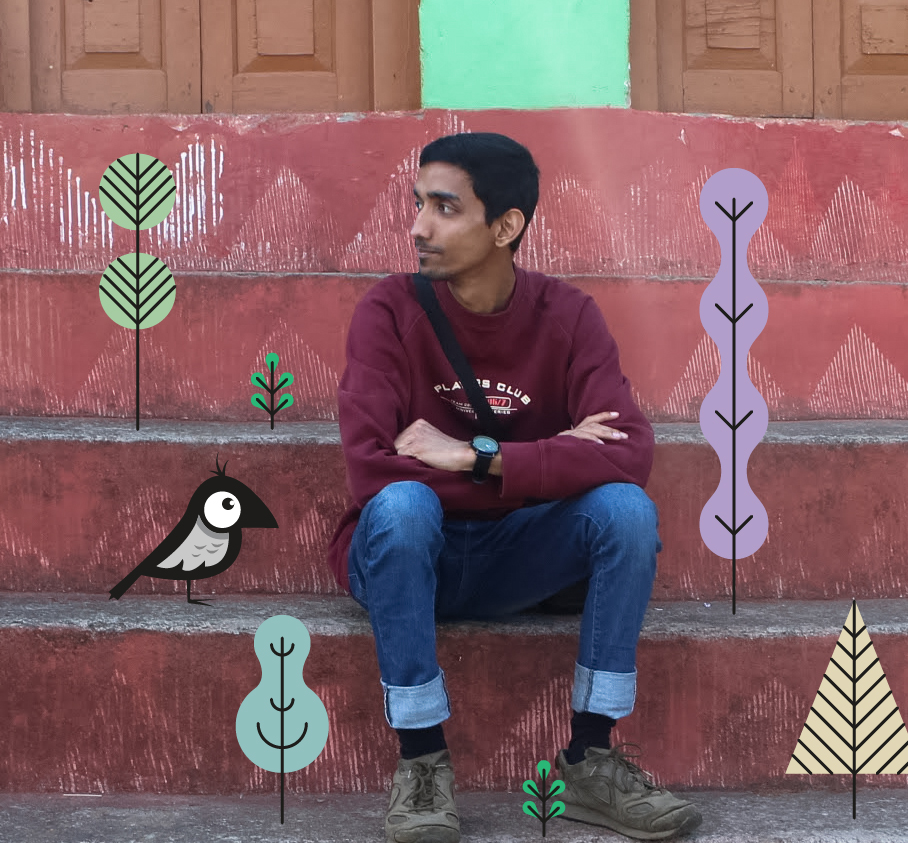 An alumnus of Srishti Manipal Institute and Gandharva Mahavidyalaya, Pratyush Gupta is a visual designer who uses storytelling and craft to bring the inanimate and intangible to life. Music is his second language, influencing the way he thinks and designs. His work has been featured in publications and festivals across the globe, including Bangalore Mirror, Courrier international, Creative Gaga and India Art Fair.
As an art educator, Pratyush has been conducting workshops on music, paper craft and storytelling for over 10 years. Swarpeti incorporates activities and learning from these workshops to make Indian classical music exciting and experiential.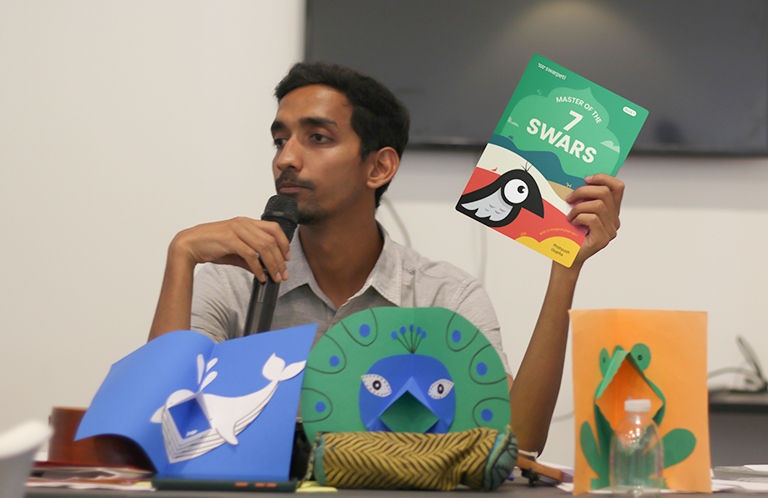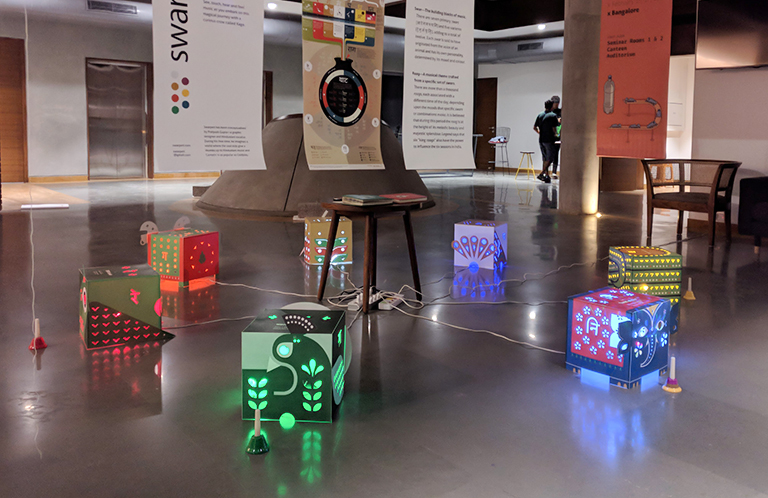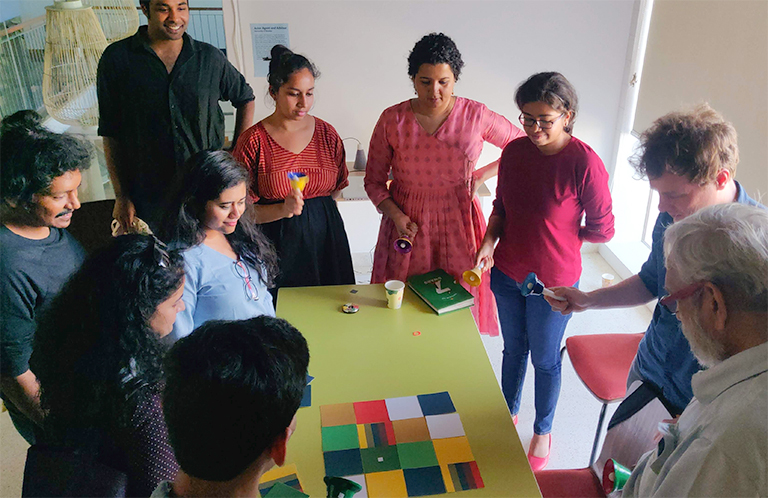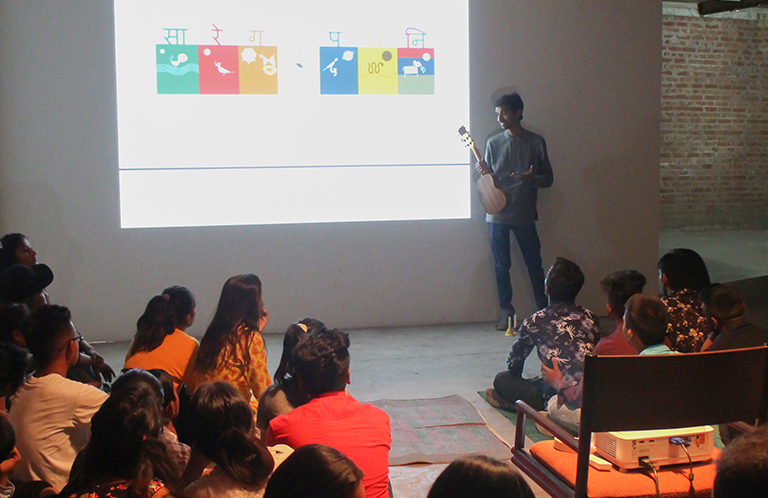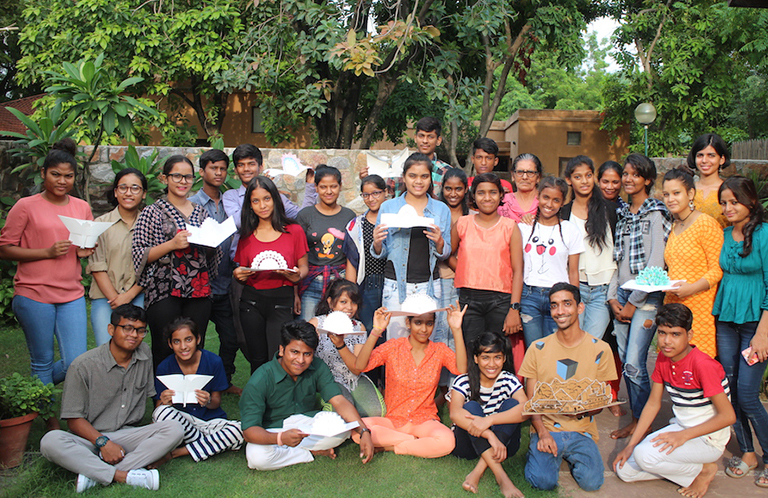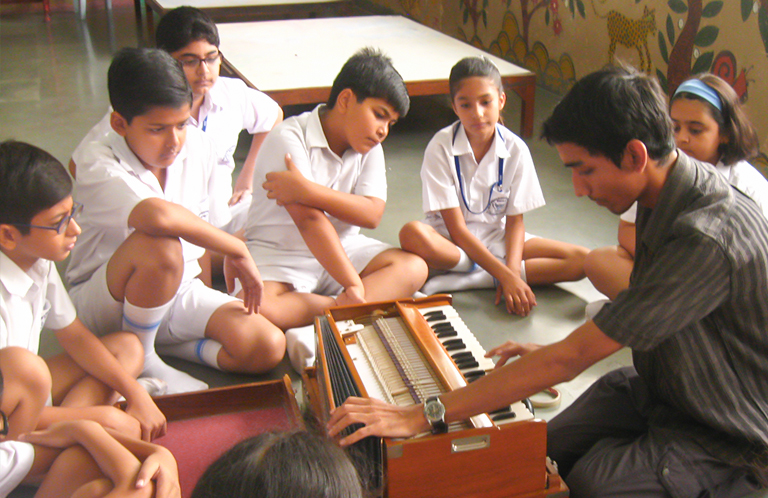 Frequently Asked Questions
This book is primarily for children, but can be as fascinating for anyone who wishes to step into the world of Indian classical music.
Educators could integrate activities and stories from the book into their pedagogy and make learning Indian music more experiential and exciting.
What is included with the book?​
The book contains 44 pages and 11 magical pop-ups. Along with the book, you will have access to the Swarpeti app and recieve stickers which you could add to musical instruments at home to make them a part of the story.
When will I receive the book?
We are a small team and just starting out. Please allow us upto 2 weeks to process your shipment.
Can the book be delivered outside of India?
Yes. Drop in a message to [email protected] and we can discuss how to get the book delivered to you.
There's a lot more magic brewing!