A magical pop-up book on Indian classical music
Hear, see touch and feel music, as you discover the 7 swars with a little crow called Kaga.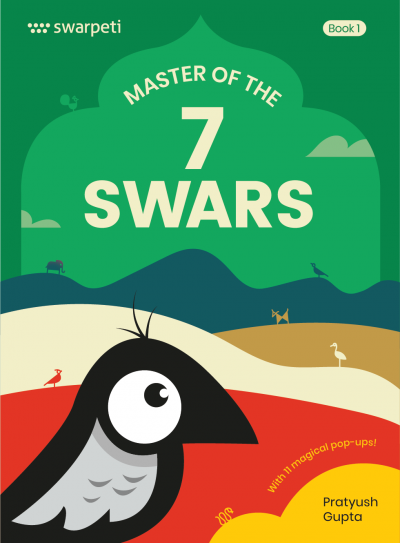 Over the past year, Kaga has flown to over 500 homes, sparking love and fascination for Indian classical. It's time she takes a well-deserved rest and replenishes her supplies. We'll return shortly with fresh copies and delights. You can preorder the book and receive it as soon as it's back in stock.
Master of the 7 Swars wins a baby blue elephant at Kyoorius Design Awards 2023!​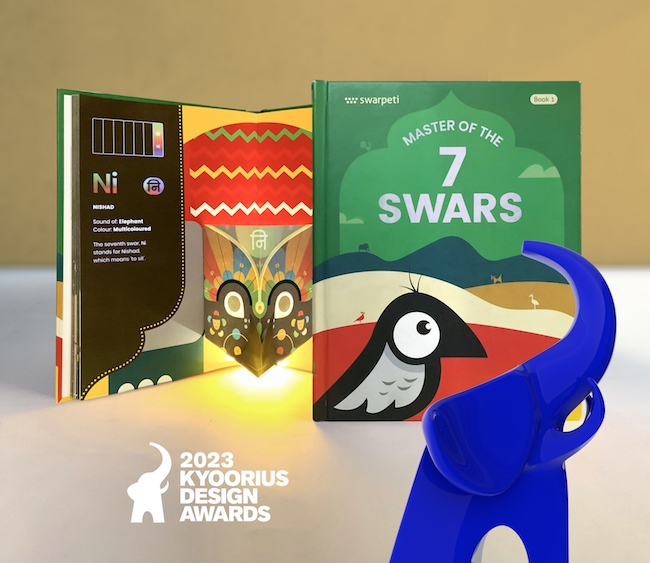 See the 7 swars come to life
Legend says that the 7 swars (musical notes) have come from the voices of 7 animals and each embodies a unique colour and emotion.1 Illuminate pop-ups in the book with a flashlight and watch in wonder as the swars leap off the page and reveal their ancient secrets.

Make music and embark on epic quests
Join Kaga's musical adventure through interactive quests. With the swar-tarang app, create music and become a part of the story!

Using stickers included with the book, weave a keyboard or string instrument into the story.
Do you have what it takes to master the 7 swars?
[Swarpeti] helps children experience Indian classical music in all its spectacular variety and textures.
Pratyush, take a bow. You are a master storyteller and a great visualiser. This book is a must read for music lovers.
In a growing toneless world... some notes of sheer joy Innovation is alive and well and right here.
How wonderful is this!? A pop-up book telling a beatiful musical story!
Children often find Indian classical music complex, boring and meant-for-grownups. Swarpeti breaks this notion and provides a gateway into the magical and colourful world of Hindustani music through a blend of storytelling, activities, sound and shadow theatre.
Master of the 7 Swars, the first book in the series, flies alongside a crow named Kaga, who wishes to sing like the legendary musician Tansen. The book bursts with colour, immersing readers in an interactive tale to help Kaga achieve her dream.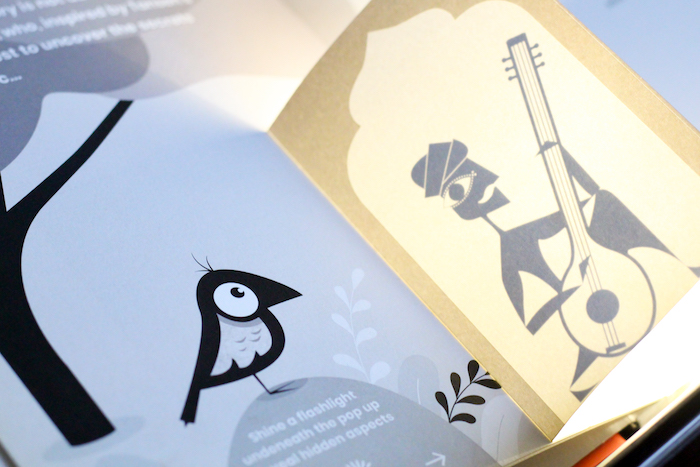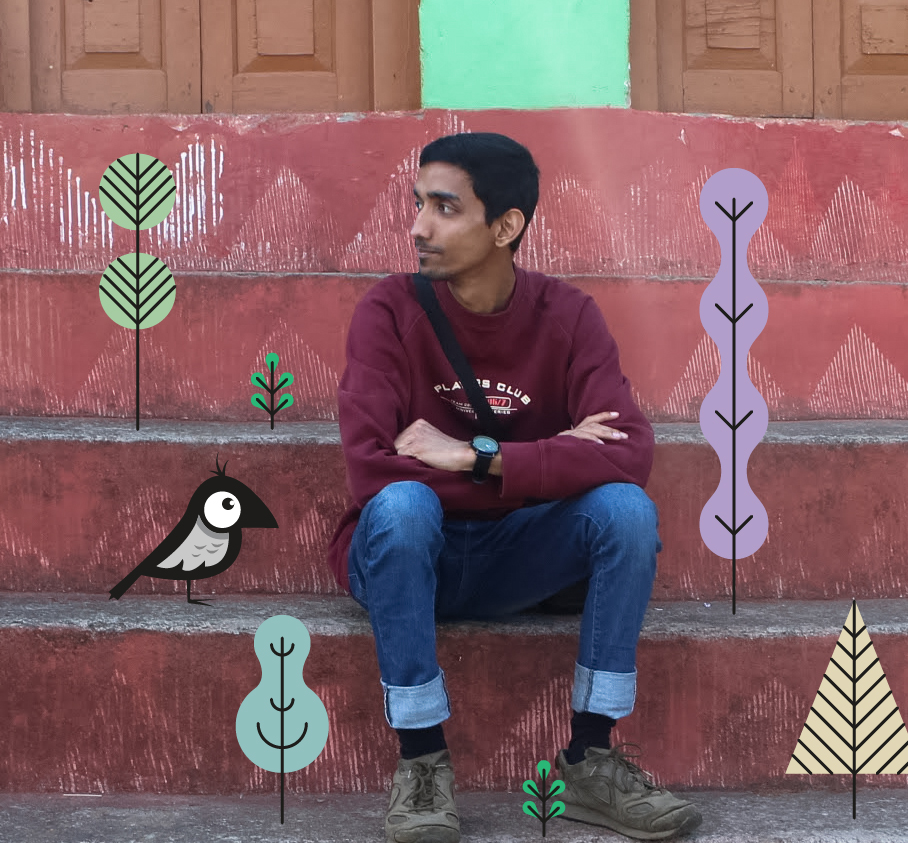 Pratyush Gupta began his journey in Hindustani music as a child, repeating what his teacher sang without truly understanding its meaning or relevance; a common challenge in Indian music education for kids. To solve this proplem, he launched Swarpeti in 2012 as part of his graduation project at Srishti Institute of Art, Design and Technology.
It took 11 years of research and experimentation to refine the book and make it viable. After a successful crowd-funding campaign, it was finally self-published in May 2023.
Pratyush's work has featured in publications and festivals across the globe, including The Times of India, Bangalore Mirror, Courrier international, Creative Gaga and India Art Fair.
Swarpeti has evolved beyond its literary origins, offering a range of experiences—including workshops, exhibitions and theatrical performances—expanding the reach of Indian music and art to a diverse audience.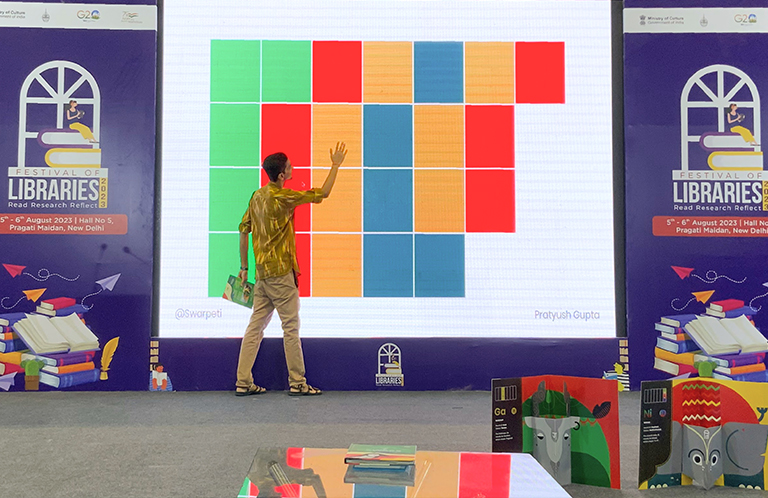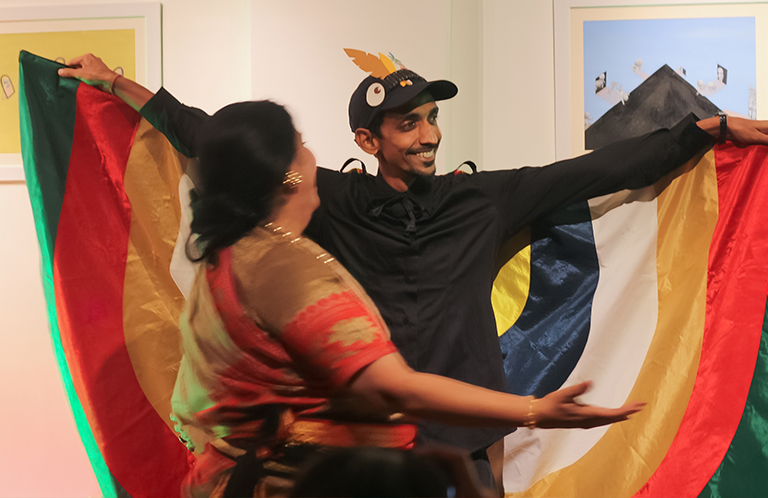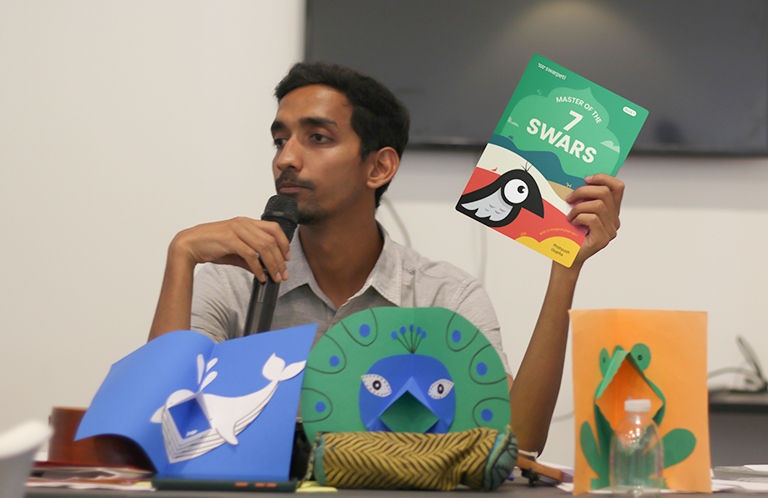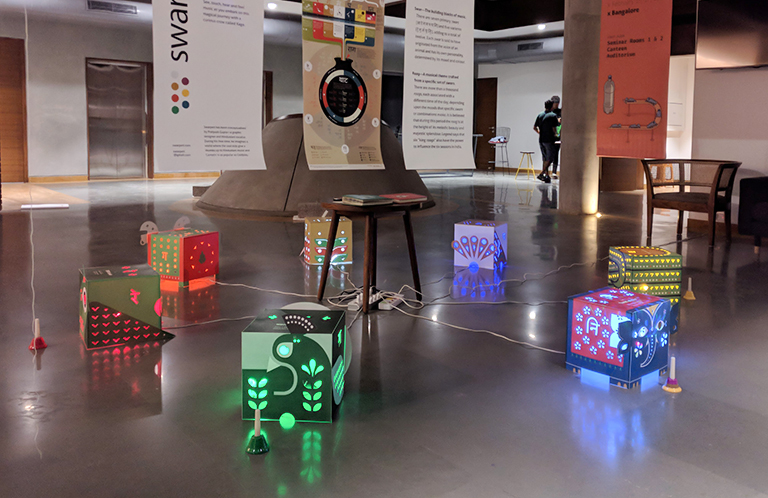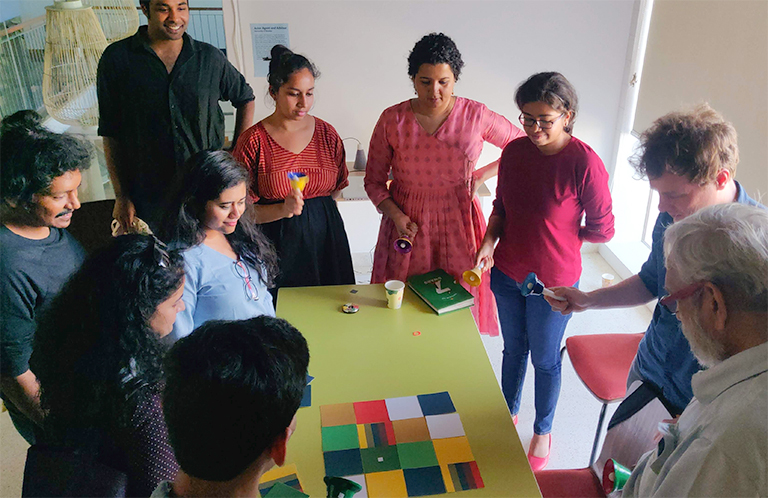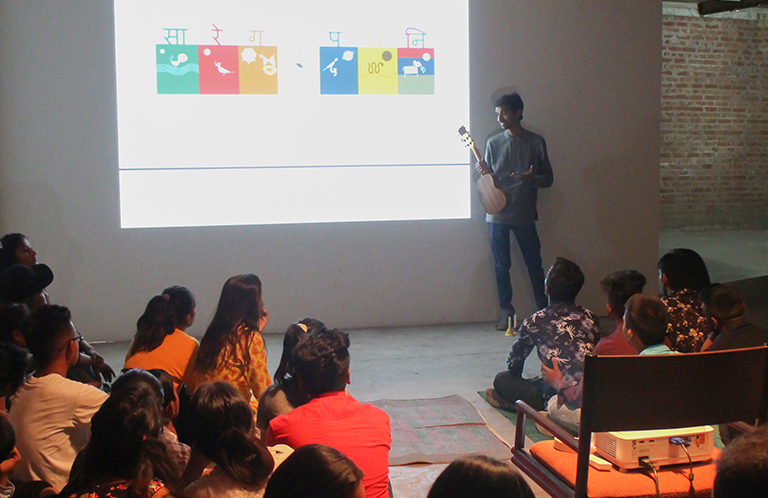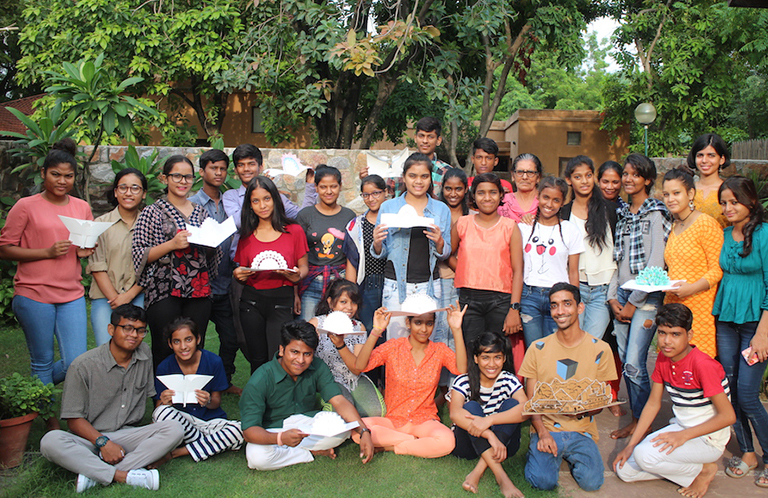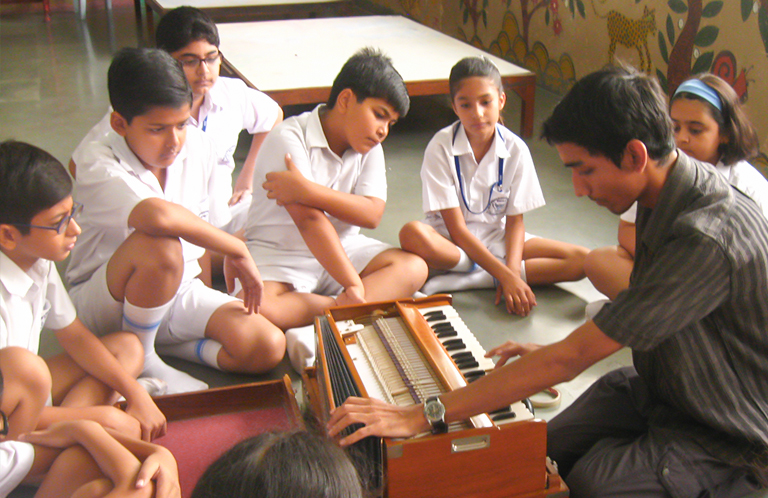 Frequently Asked Questions
This book is primarily for children, but can be as fascinating for anyone who wishes to step into the world of Indian classical music.
Educators could integrate activities and stories from the book into their pedagogy and make learning Indian music more experiential and exciting.
What is included with the book?​
The book contains 44 pages and 11 magical pop-ups. Along with the book, you will have access to the Swarpeti app and recieve stickers which you could add to musical instruments at home to make them a part of the story.
When will I receive the book?
We are a small team and just starting out. Please allow us upto 2 weeks to process your shipment.
Can the book be delivered outside of India?
Yes. Drop in a message to [email protected] and we can discuss how to get the book delivered to you.
There's a lot more magic brewing!