Place swar stickers on your musical instrument to create your very own swar-tarang!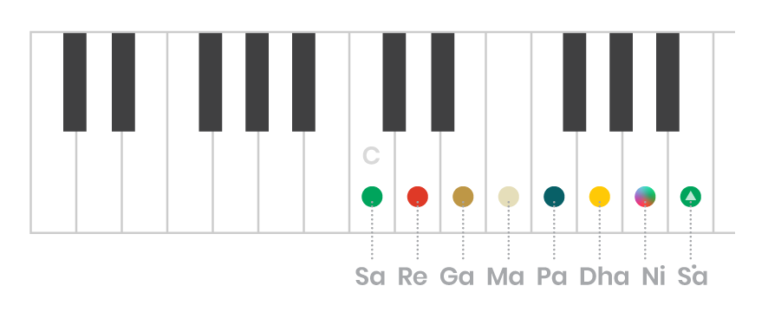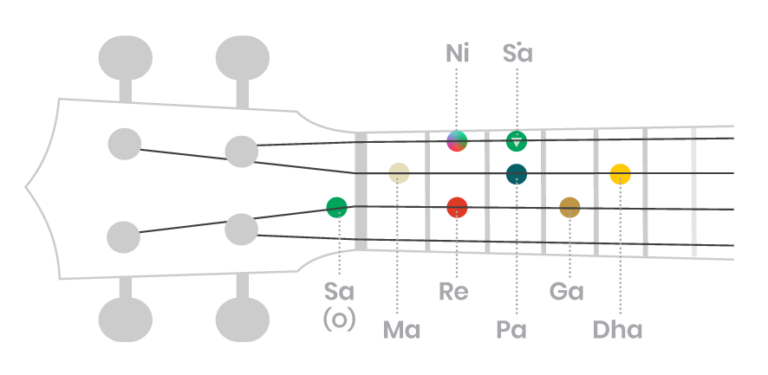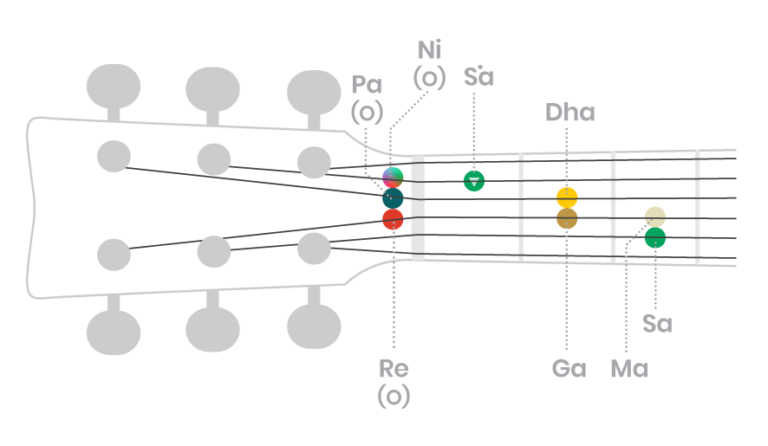 For ukulele and guitar, press one finger on the swar sticker and pick the corresponding string with your other hand. Swars marked (O) can be picked without having to press the sticker.
This is just one way to play the swars, using standard tuning, with Sa on the note C. If you would like to know about other placements or have any questions, you could write to [email protected]
There's a lot more magic brewing!